Its one of my favourite times of the year, the day a new version of GEL-KAYANO get released. It is now on to version 29 and I have been wearing them since 18. So how does these ones compare.
With injury impacting my running I haven't been able to do as much as I have wanted to recently but I have managed to get some miles into these GEL-KAYANO 29 to see how they feel

First Impressions

As always I look forward to seeing what the colourway is and I definitely wasn't disappointed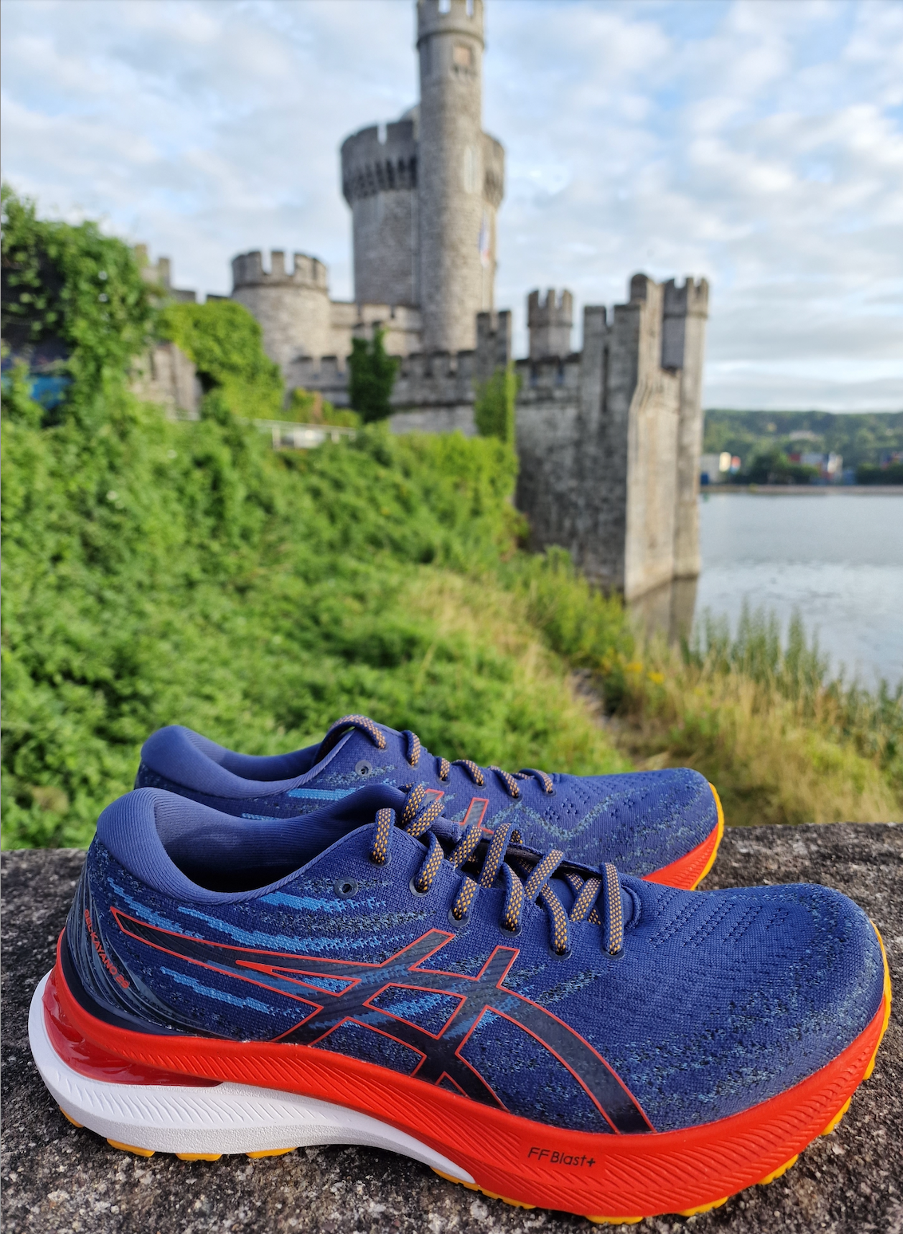 Next I took them for a ride to see how they compared to previous versions and even though there have been some changes (find out more below) it hasn't affected the support and infact feels better. It actually felt like there was more of a bounce with them. It definitely made my run easier and smoother which is what you want in a new show. Losing the few grams of weight is noticable but having moved to light shoes (Metaspeed) for racing the wieght is noticable at first but soon once you are into your run you forget about that and the support and comfort make for a great run. I have done all my marathons in Kayanos and they offered the support I needed and I'd have no problem with doing a marthong in these.
Specifications (Male shoe)
Weight – 299grms
Midsole heigh – 25-15MM
Drop – 10mm
Midesole Material – FF Blast Plus / Flytefoam
GEL – Rearfoot Visible
Ground Contact – Full Ground Contact
Upper – Engineered Knit
GEL-KAYANO 29 vs GEL-KAYANO 28
The 29 are lighter and have new Litetruss construction which helps deliver a smooth, stable ride. There is new FF BLAST PLUS foam with adds positive energy with every step. There is new soft, recycled, engineered stretch-knit upper which provides breathability and comfort. It is also great to see 75% of the shoe's main upper material is made with recycled content and more than 50% of all polyester materials are recycled.
Pros
The use of recycled material
The stability
Comfortable ride especially on long runs
Lighter than previous versions
Long lasting
Cons
They are premium shoe so are at high end price wise
Even with reduced weight they are still heavier than other options
Final Thoughts
When needing support there always feels like there is that compromise where there is going to be that extra weight. ASICS are reducing the weight in the 29s compared to other versions so the compromise doesn't seem as much now. I'm really happy with how the 29s have so far felt and they will be the shoe of choice for my long runs and slow shorter training runs going forward. I just can't wait to get back to full training to bring them further. If you are looking for a shoe with top class support and comfort then there is no better shoe (in my opinion) out there.