I have been waiting with excitement for these shoes since they were first announced, seeing sneak previews of them as athletes tested them made me want them even more. So at midnight on the day they were released I was online to make sure I ordered myself a pair. Delivery was fast and I planned my run around the time the delivery company were arriving.
First impression
I think its no shock that the first thing I noticed when I took them out of the box was how light they were. Weighing just 190g they are a lot lighter than my normal go to shoe the Gel-Kayano. Next was the colour, I love bright colour runners so the sunrise red is exactly what I would have asked for. They will be noticed on race day and I have no doubt people will stop to look at them. The design is extremely eye catching. When I looked at the sole I was worried that the grip could be an issue however there is no need to be. In some race shoes I have had to go up half a size but the Metaracer was perfect fit and I stuck with my UK 9.5. Even though they are so light they felt supportive and cushioned.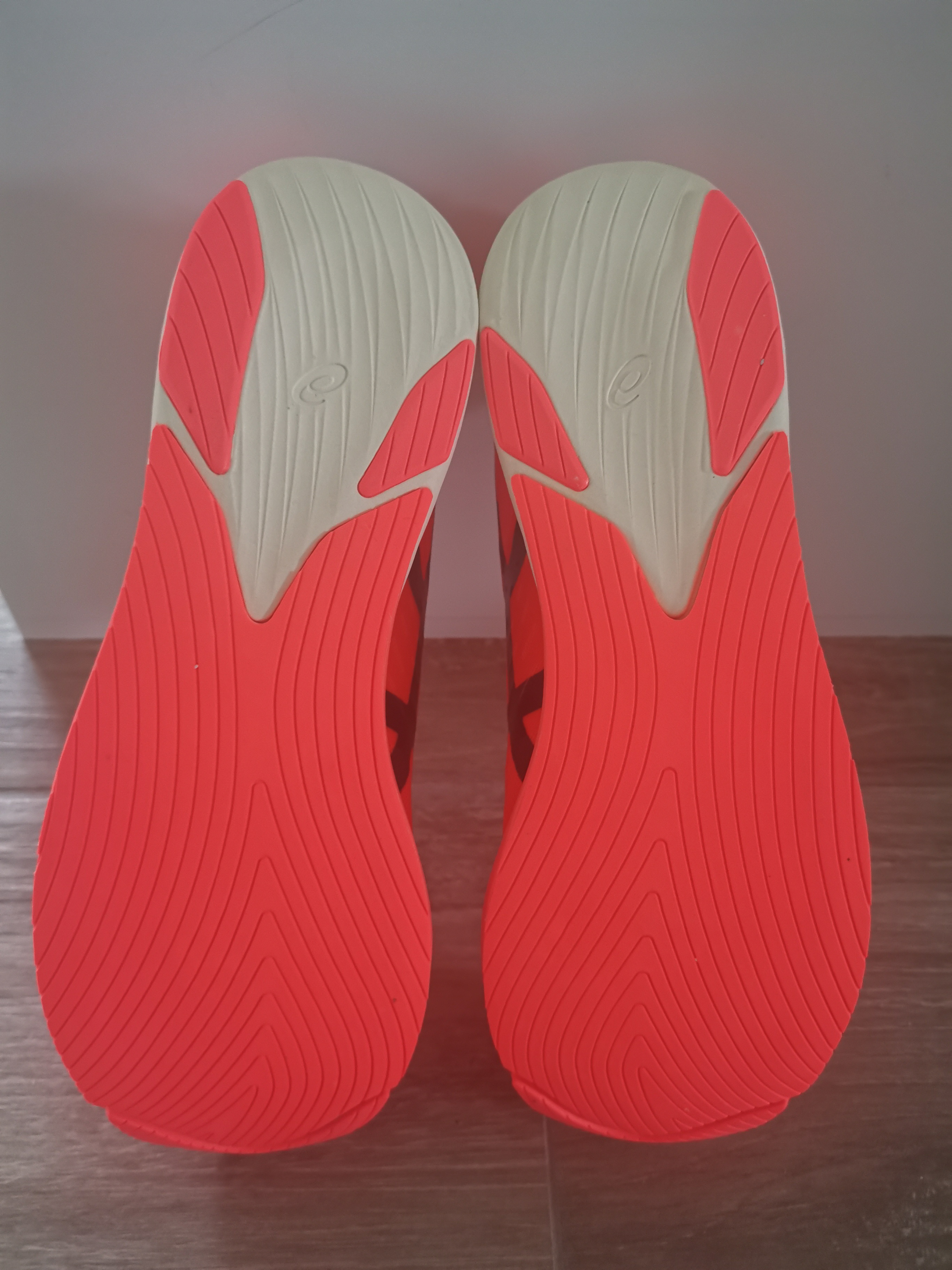 First test
I couldn't wait to get out in them and with the weather recently it meant running in tough conditions. Not hot and humid like most places, I got to endure wet and windy weather. I set off on my 5k time trial with the wind on my back feeling fast and enjoying the comfort the show offers. If you haven't run in a shoe with similar GUIDESOLE technology yet it may take a couple of runs to get used to this feel but for me I got into my stride fairly quickly. The ground was wet but my previous worry about what looked like a lack of grip on the sole was answered straight away as there was no slipping and the wet grip rubber definitely did its job. As I turned around at 2.5km I knew there was a slight rise in the road and I was running into the wind. I felt I wasn't going as fast as I should be and my effort level seemed to be down but then I looked at my watch and found my pace was what I had been planning. So even though conditions on the day shouldn't have allowed it, my pace out and back were the same yet I didn't have to work as hard.
The carbon fiber plate in the forefoot and the GUIDESOLE technology definitely helps save energy and was very noticeable throughout my run. I didn't feel as tired once I finished and was able to get on the bike for 40km feeling that bit fresher.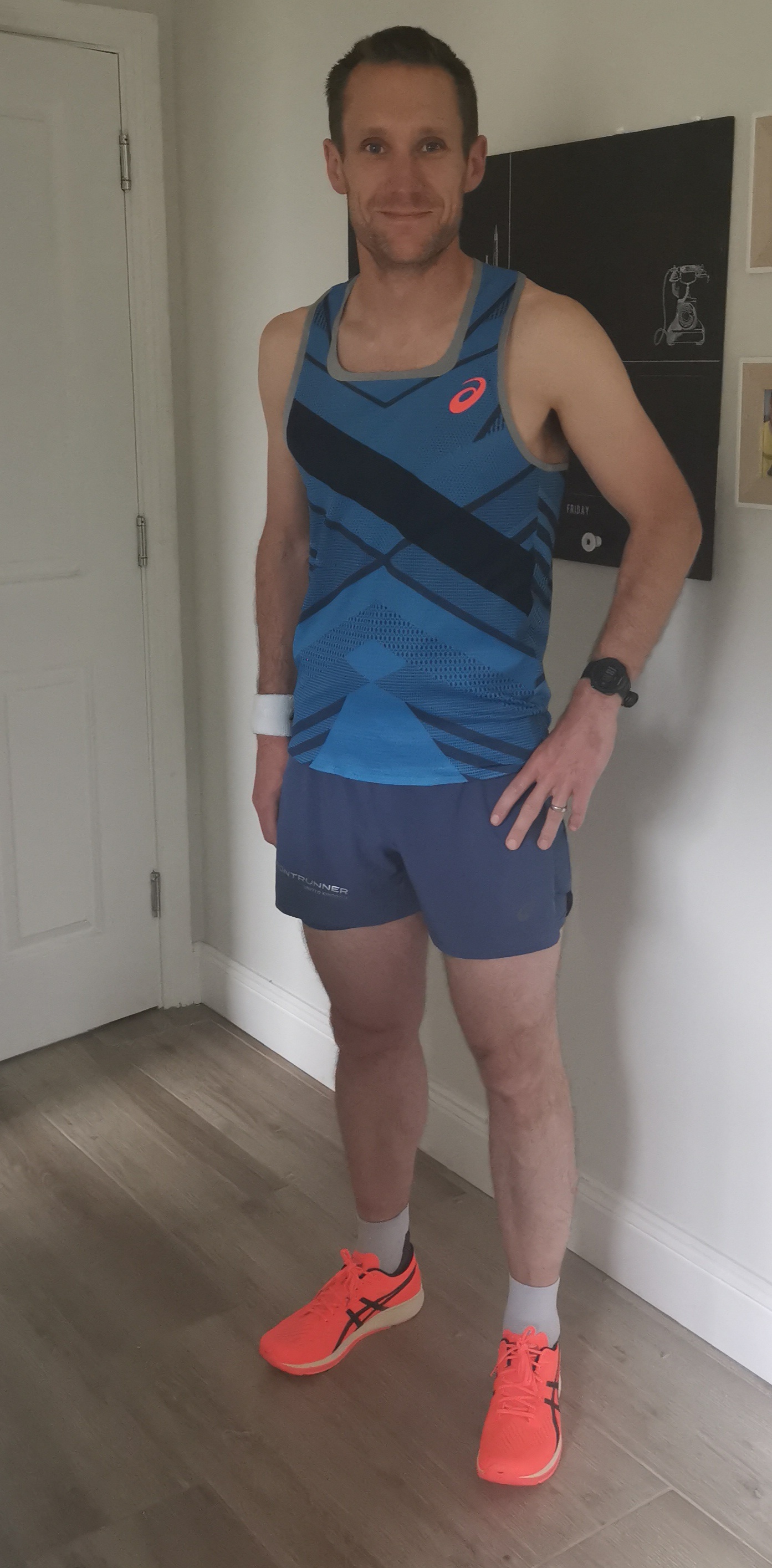 Specifications
Weight – 190gr
Drop – 9mm
Running style – Midfoot & Forefoot
Pronation type – Neutral
Final thoughts
When races do come back I cannot wait to give these a go and target new PBs at different distances. These are a game changer and even the small details really help with the overall experience. I will use these as my race shoe and in tempo sessions and hopefully I will be turning heads with both the look of the shoe and my results as I cross the line.