First Impression
So as a runner one of the most exciting parts of the week/month/year is when an ASICS package comes to the door and I get to see what is inside. This time is was pair of the new GEL-KAYANO 26. My eyes lit up straight away when I took them out of the box. The MAKO BLUE/SOUR YUZU colour stood out straight away. I couldn't wait to give them a test run. My 1st pair of GEL-KAYANO was way back when they were the 18s. They were the first shoe I finally felt comfortable running in and over the years I continued to get the new version that would come out. They hit a new level of comfort last year with the 25s so how could ASICS top them? Well it was time to see could they.
So the 1st thing I noticed when I put them on is they didn't seem as soft as the 25s. I remember the feeling of putting on the 25s and thinking this is what it must feel like walking on clouds. I didn't get that feeling when I put on the 26s. This had me a little worried but with GEL™ technology to the rear and front now I decided I would wait until I ran in them before I'd comment more on the comfort. As soon as I started running I didn't need them to feel like running on clouds instead I found them very responsive and had excellent support. ASICS mentions that the SpEVA™ 45 lasting improves bounce-back characteristic and I could definitely feel that. The GEL-KAYANO 26 are lighter than previous versions and this is a positive step. Even though they are still heavier than most shoes I didn't take notice of this, even on tired legs after a weekend of racing. GEL-KAYANO are made for runners who overpronate and they have helped me on my marathon journeys so far.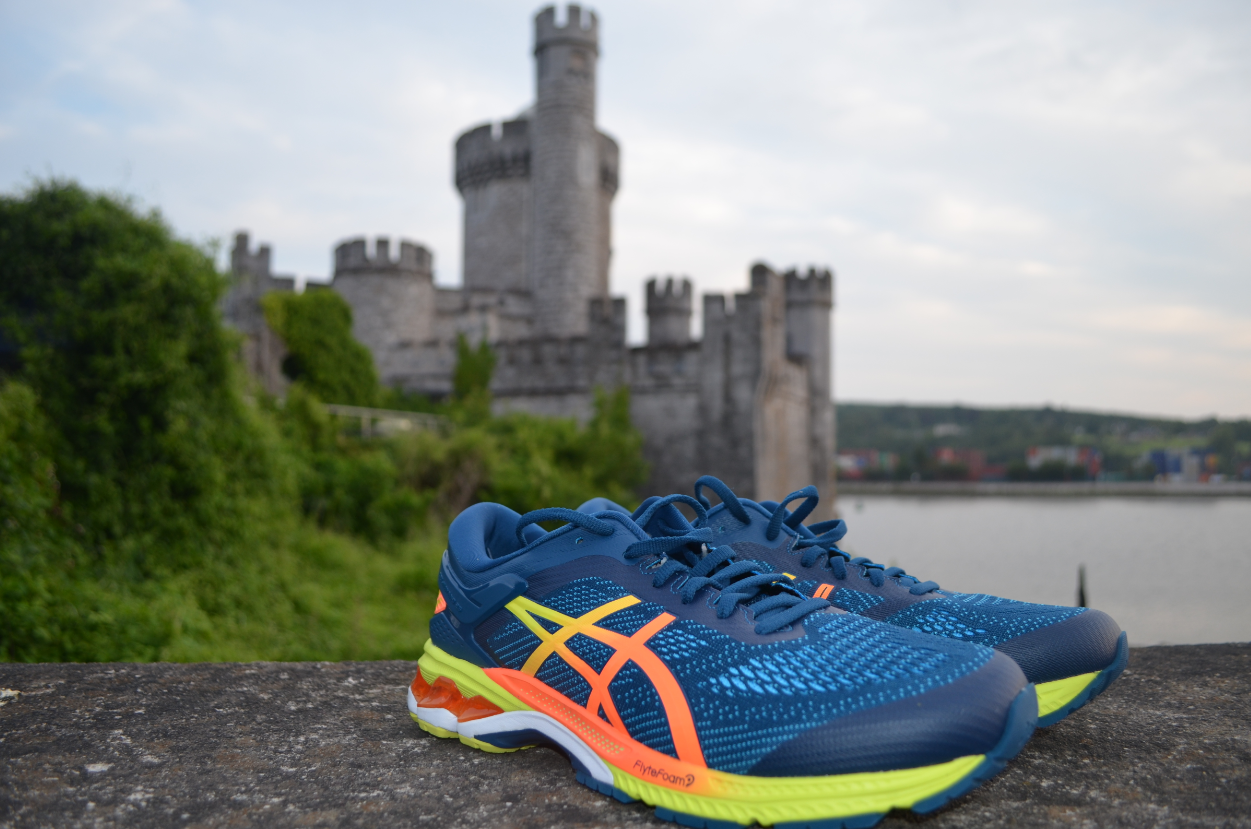 Pros
Lighter than previous KAYANO version
Great choice of colours
Extremely comfortable
Good for runner who need support or are going long distance
Solid support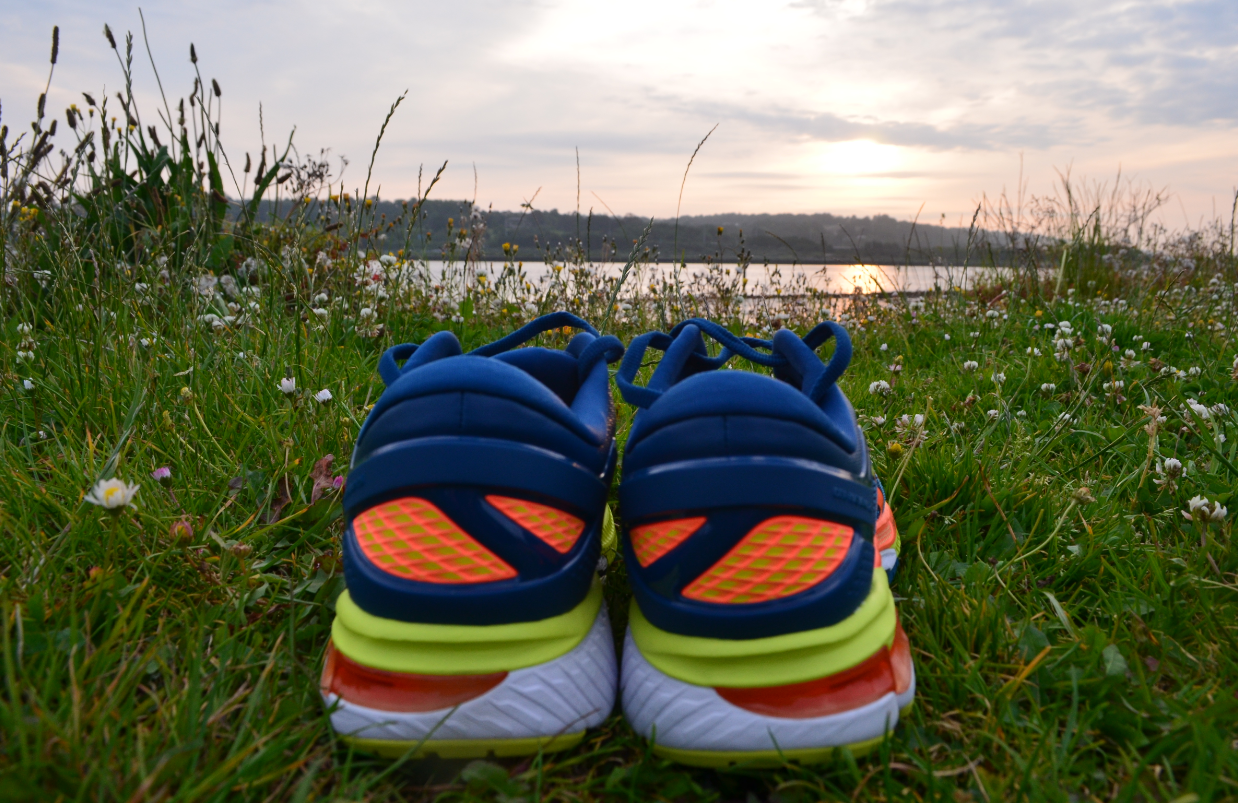 Cons 
A bit heavy for shorter / faster runs
High end shoe so are more costly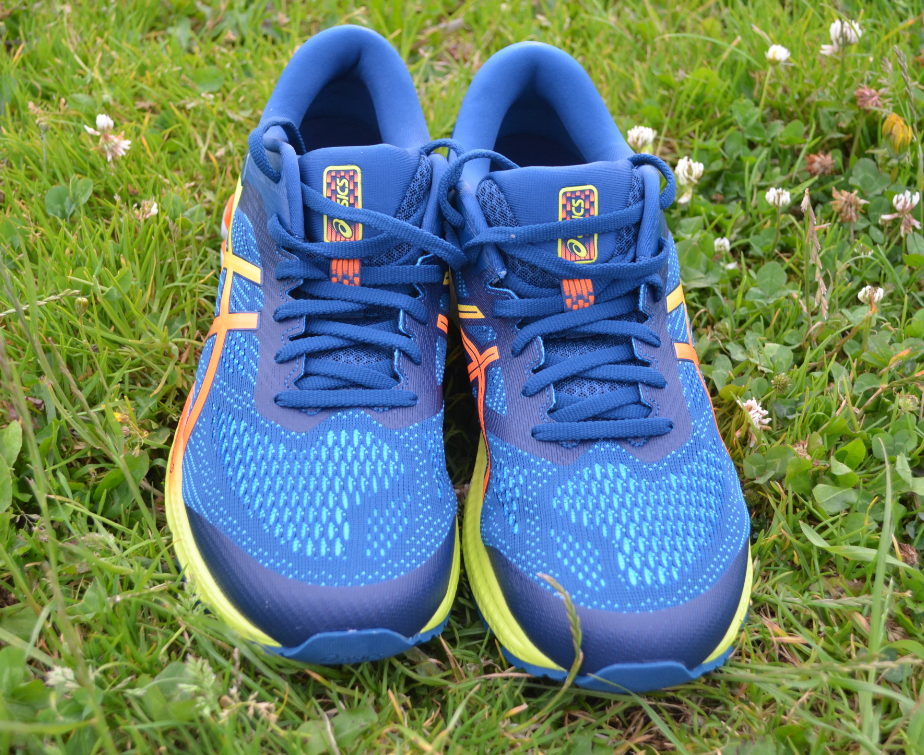 Verdict
I am already looking forward to using these for my autumn marathon training and on race day. If you are looking for a shoe that offers superb support, comfort and look great then you have to get a pair. You will thank yourself for choosing these as you cross the line at your next marathon.
The GEL-KAYANO 26 in this Kit Review were gifted by ASICS Europe